1) The 31 Days challenge was by far the hardest thing I've participated in, blog-wise that is.  I had the best of intentions- I was going to write at least the first half of the posts ahead of time so I didn't have to worry about writing every single day.  I did not manage to pull that off, in fact, I don't think in the whole 31 Days I prepared a single post ahead of time.  And there were many days I was writing at 11:30 pm, just barely getting it under the wire.  It didn't kill me, but next year I will be better prepared.
2) As much as I enjoyed my personal writing process and hearing from all of you (site comments, Facebook comments, comments from people I ran into, phone calls, texts) I really, really, REALLY enjoyed reading the 31 Days threads from other writers.  Many of the "regulars" I read participated, of course, but through this process I found some other sites that I have so enjoyed and I learned some great stuff from their 31 Days journeys:
Ashley at One Ordinary Day- I was very interested in Ashley's topic right from the start because "rest" is not something that comes naturally to me.  My brain does not like to shut down and at times I struggle with feeling guilty for needing to take a break.  Every day of Ashley's 31 Days were filled with honest encouragement on the topic of rest.  She shared quotes, songs and her own thoughts but nothing impacted me more than this video on "testimony"
[vimeo http://www.vimeo.com/2287111 w=400&h=299]
Cardboard Testimonies from College Park Church on Vimeo.
She reads Jane Austen & L.M. Montgomery which makes her a kindred spirit and I am so happy our little worlds collided.
Rebecca at Older and Wisor- You better believe I'm going to read a thread that is called "31 Ways to Wrap Your Crap."  For 31 days she presented some of the most clever and fun gift wrap ideas I have ever seen.  This one was my favorite:
You can catch up on all her ideas here.  Thanks, Rebecca, for all the great ideas!
And lastly,
Hayley from The Tiny Twig- Talk about good timing!  Hayley did a 31 day series called 31 Days to a No Brainer Wardrobe.  I have been staring at my closet for months knowing I needed to clean out all the clothes that no longer fit, have no "matches", etc. and put some order to the whole mess.  Her advise was straight forward and very doable.  She even provided lists like this one: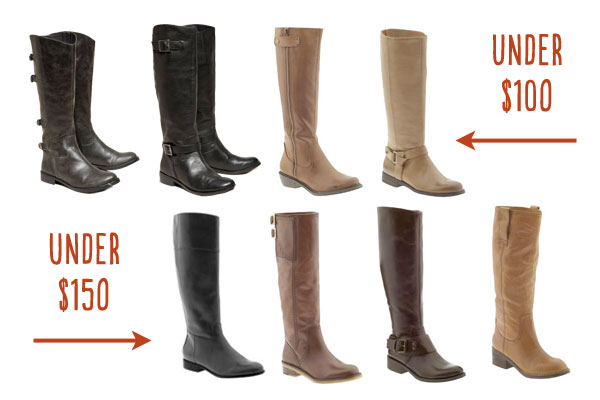 Which prompted me to finally buy these:
.
I am partly through my Great Closet Clean Out and I have Hayley to thank!
All in all, October was a terrific learning experience around here and I am already plotting the course for next year's 31 Days.